Less Paperwork - Let's Do It!
Thank you for interest! Your request has been received and an Icicle team member will contact you shortly.
TIME SAVING
How much time did you spend updating your HACCP plan last year?
ICICLE's cloud-based system centralizes all elements of your food safety plan. When you modify your production processes, ICICLE will update the changes throughout your entire HACCP plan, so changes only need to be made once.
SUPPORTING YOU DURING AUDITS
Audits can be a stressful time for your business, particularly if they are unscheduled. ICICLE makes audits easier by
» Reducing audit time by compiling all relevant information. These include your electronic records, logs for upcoming inspections, and necessary corrective actions.
» Allowing you to optionally grant access for auditors to review your documentation before the audit date.
» Automatically generating appropriate documentation with the click of a button.
» Encouraging employees to gather the required documentation as part of their regular routine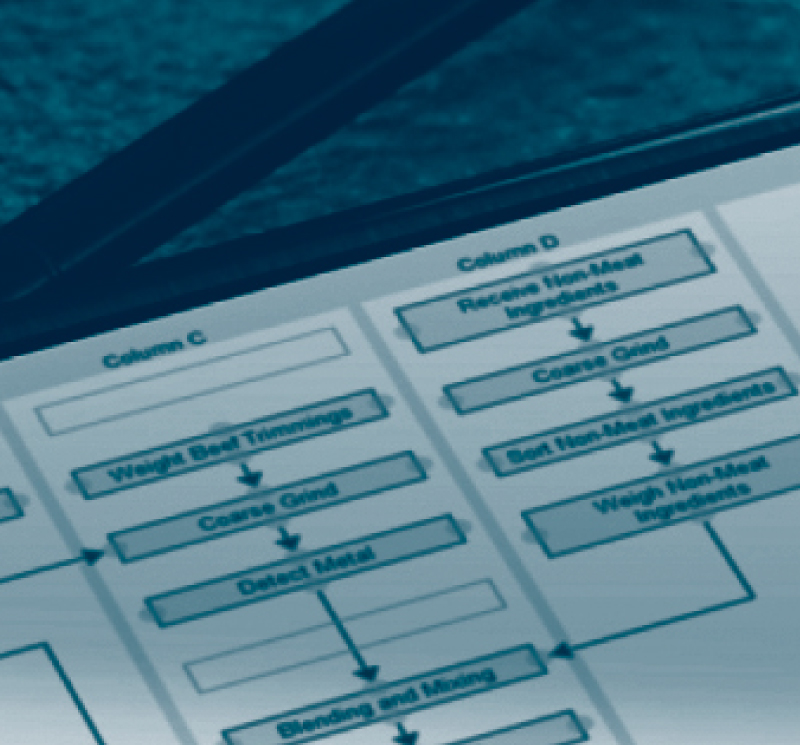 INTERNATIONAL COMPLIANCE
There is no need to be concerned with different food safety standards across the globe. ICICLE supports GFSI standards as well as SQF (including level 3), BRC, FSSC22000, IFS and more. In doing so, this makes it easier for your company to connect into international markets.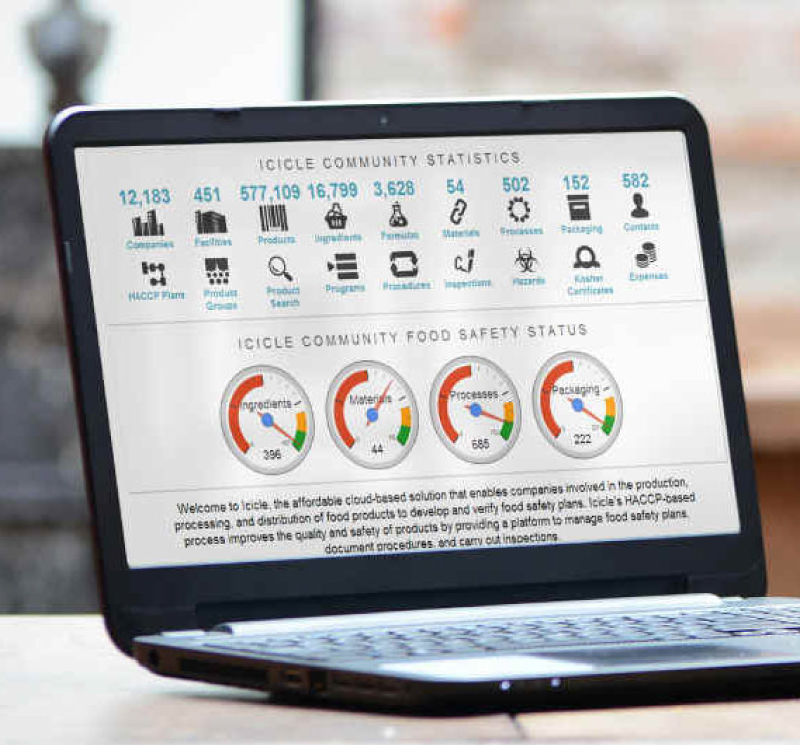 OPENING NEW MARKETS
ICICLE allows your to explore new markets whether you are a small or large corporation. With a growing concern in the market for food safety, large suppliers are now asking for food safety plans. ICICLE helps you provide them with all the necessary information regarding the safety of your product and in doing so creates an opportunity for new suppliers and connections to be developed globally.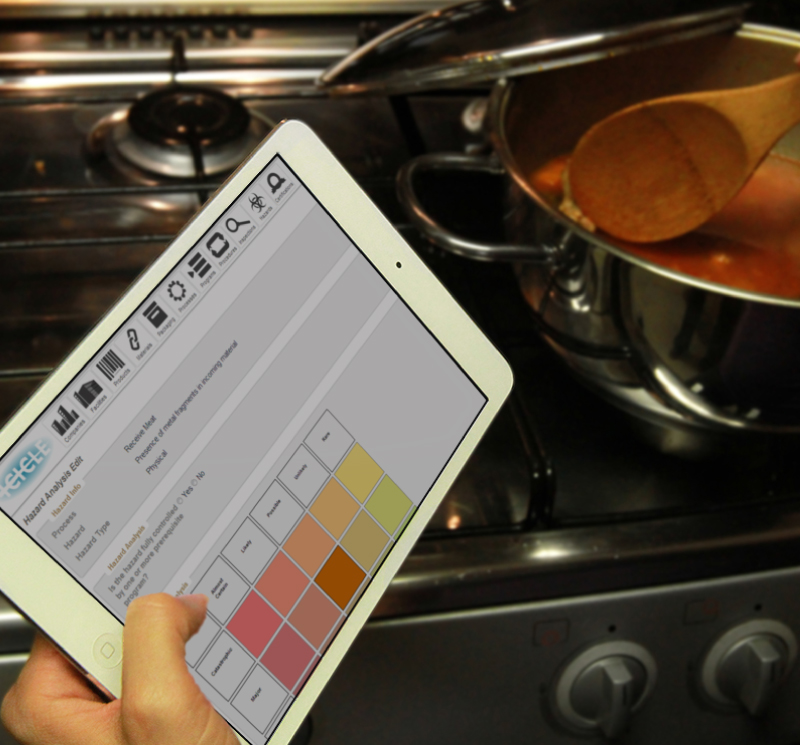 PREVENTING RECALLS
Recalls can be a nightmare. They don't just damage relationships with your suppliers, but with your customers as well. ICICLE makes recalls less likely, as it provides:
» Reliable documentation which is easily accessible and constantly updated in the cloud
» A channel to involve more employees in verifying the food safety of each task
» A live monitor for your products, including alerts and notifications
» Deviation and corrective action management
» Preventative maintenance and verification
» Regular electronic inspections